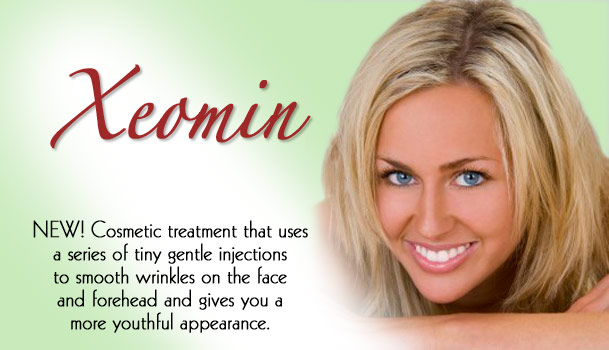 #1 in Xeomin Injections, Ventura County
Xeomin is a new injection similar to Botox and Dysport that relaxes facial muscles on the forehead, thereby reducing and smoothing away frown lines, forehead lines and crow's feet wrinkles. Xeomin, like Botox Cosmetic is a protein extracted from the bacterium Clostridium Botulinum.
Xeomin works faster than Botox, so if you need to look your best on a weekend, select any weekday and stop by our office to get an injection. Usually you need 3 days to see the results. Dr. Antoine Hanna observes and reports dramatic and fast results (some of them you can see in 48 hours!) in his patients. The results lasts up to 3 months.

During your free initial consultation, Dr. Hanna will evaluate your unique needs and desired end results, will explain the procedure in detail and estimate how many units you might need to achieve your goals.
Before and After Images*
Before & After of female forehead - frowning lines