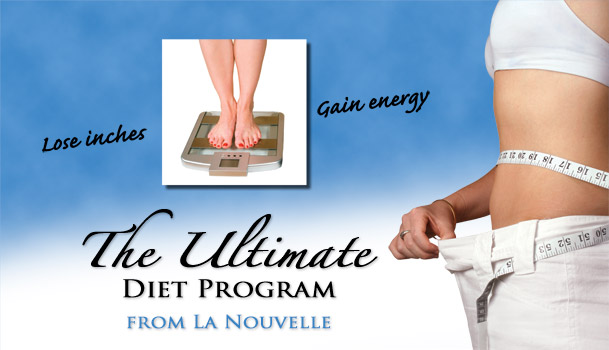 The Ultimate Weight Loss & Diet Program - Ventura
Lose inches, Gain Energy!
Our unique weight loss or diet program is based on nutritional supplements and injections, it demonstrated great results in weight loss. Dr. Hanna will design it personally for you!
Weight loss is extremely important for one's health, but sometimes extremely difficult to obtain. When a sensible diet and exercise do not work, we offer different solutions to help people lose weight.
Diet Pills
Diet pills usually help people eat less as well as eat more healthy foods. They also help improve your energy level, which help people exercise more. It also seems that they stimulate your metabolism and help you burn more calories.
Injections
With every visit you get an injection that is called lipoprotein which means fat breakdown. These injections can be done as frequent as 2 times every week. The basis of these injections is that the Vitamin B12 is an essential vitamin used by the body to create energy. The lipoprotein MIC is a combination of three amino acids which are targeted toward the liver. The liver is involved in removing fat from the body.
These injections help you lose weight by
1) boosting energy (so that you will burn off more calories) and
2) increasing the fat removal from the body.
Vitamins
Dr. Hanna will recommended to take multivitamins every day. If you live far away and can't come for the injections, we will be happy to ship the Diet Pills to you. Many of our patients successfully lost weight this way!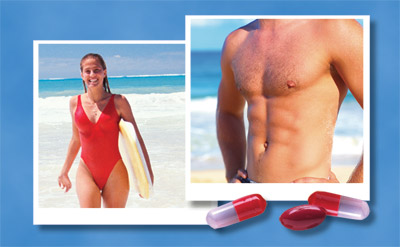 Before and After Images*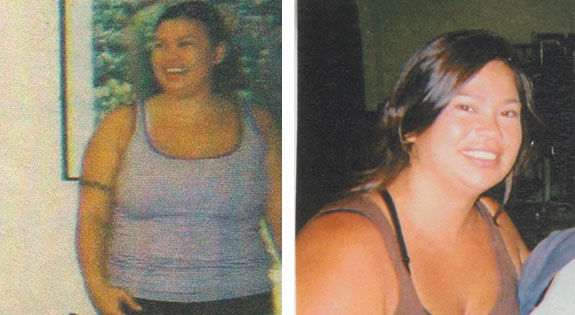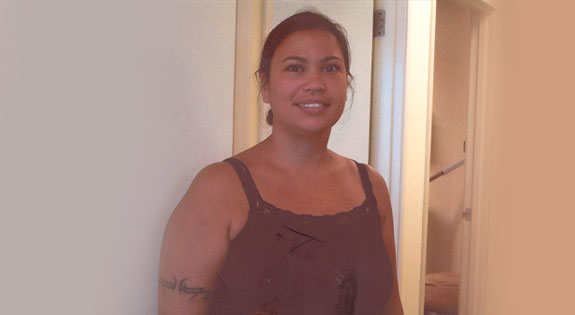 Before and After Photos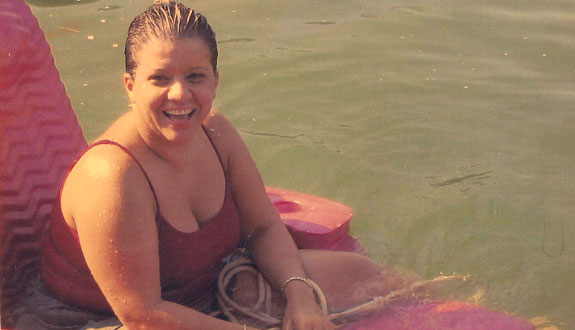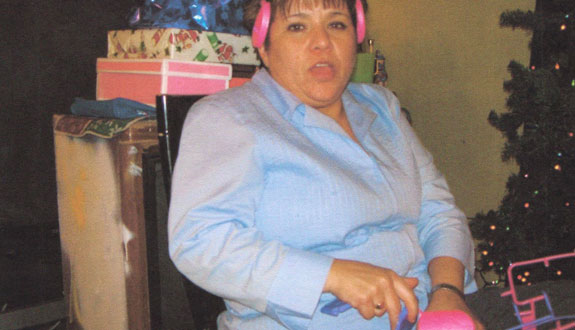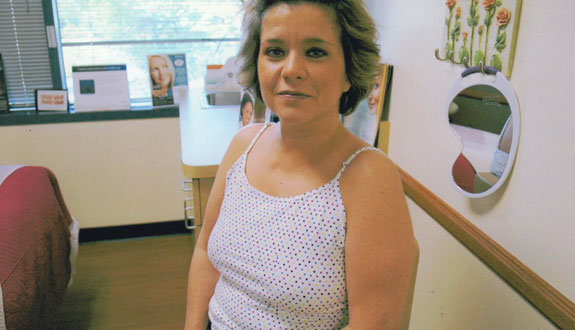 See what our patients say about the Diet program*
"About 3 years ago I was happily married with two children. I had a nice house, a great job, was in great shape and was enjoying a great life with all the finer things. Until one day my world was turned upside down when my husband left me for another woman. I might add that I was one month pregnant with baby number three. This began a downward spiral into a deep depression, I lost my job, my house and my kids began leaving with their father for 2-3 days at a time. I was miserable and started abusing food as a way to cope. I gained about 60 lb. My kids and I suffered a great deal. Finally with great will and determination I pulled myself together for my kids and for my own health. I got a new job; I stopped pigging out and started eating healthier foods, got a new house and a new boyfriends and now on The Ultimate Diet Program plan at La Nouvelle Med Spa. I have lost about 28 lbs in 14 weeks. It's not easy but if you're ready to take back your life and change for the better. You will have so much more energy, feel great and the pounds will just keep coming off. Try Thee Ultimate Diet Plan. You have nothing to lose but the weight."
"My name is Luz Ponce, my sister Duszka works at La Nouvelle Med Spa. After having two pregnancies very close together my sister encouraged me to join our local gym. With a lot of work, I managed to loose 15 pounds. However, I could not break my weight. Duszka then introduced me to Dr. Hanna's Diet Program. With their very unique program my eating habits were corrected. I was able to eat less but feel full for longer periods of time. With their supplements I was able to work out and effectively break my weight by burning body fat. In completion of my two months of the program I managed to lose 22 pounds. I am currently on their maintenance program and effectively still loosing weight."
Luz Mukira Ponce
"I live in Arizona. I came across this wonderful diet on the internet. First, I was afraid that without the injections, it will not work. I talked to Maria and she explained all the details of the program, sent me the materials. I started eating correctly, started taking walks a couple times a week and took the pills that La Nouvelle had sent me. And! I had the results! With this diet I'm consistently losing 2 lb a week! Thank you La Nouvelle staff - you were so friendly over the phone!"
Maria (Arizona)
In More Details...
LA NOUVELLE MEDICAL SPA DIETARY SUPPLEMENTS


BIO-CITRIN
Bio-Citrin contains (-)hydroxycitrate, an organic compound obtained from the dried rind of the Brindell berry fruit of the plant, Garcinia Cambogia, which is native to India. This chemically unique compound has been studied extensively for its effects on appetite regulation, metabolizing carbohydrates and total body lipids. Double blind studies indicate those who took HCA three times per day lost an average of 11.1 pounds per person over the other group that lost only 4.2 pounds per person. Because Bio-Citrin inhabits the metabolic enzyme in the body, which is responsible for conversation of carbohydrate into fat, it thereby reduces fat and cholesterol production and increases the information of additional glycogen. HCA has a reduced involvement with the central nervous system and therefore, does not have the typical appetite suppressant side-effects of nervousness or insomnia. Chromium Polynicotinate is a form of chromium that has proven to be easily absorbed and retained in the body. The average American has been found to be chromium deficient. Chromium, in clinical studies, has been found to aid in the enhancement of insulin controlling blood sugar and cholesterol levels for prolonged energy production and it aids in the metabolization of protein into muscle. Bioperine is natures bioactivity enhancing Thermonutrient. Bioperine enhances the body's natural thermogenic activity-hence the term Thermonutreint. This enhancement may be explained as a means of increasing thermal energy sufficient to "power up" mechanisms related to thermogenesis. This in turn, results in increased metabolic processes that create "demand" for "supply" of a broad range of nutrients that contribute to metabolism, i.e. vitamins, minerals, herbals, amino acids, etc.
The benefits of Bio-Citrin with proper diet and exercise:
- decrease sugar cravings
- decreases appetite
- increases energy
- inhibits loss of lean muscle mass
- overcomes insulin resistance
- prevents carbohydrate and protein conversion to fat
COLON CLEANSE (A.C.R. 2x Tablets)
Cascara Sagrada
Cascara Sagrada contains calcium, potassium, manganese, and B-complex factors. It is rich in hormone-like oils, which promote peristaltic action by increasing the secretions of the stomach, liver and pancreas.
Rhubarb Root
This is a familiar root that aids in the prevention of accumulation in the intestines. Rhubarb contains calcium, vitamins A, C, B-complex and some trace minerals.
Ginger Root
This root helps to soothe the gastrointestinal tract, relieving indigestion and abdominal cramping. Ginger can ad in the cleansing process of the bowels, skin and kidneys. It contains phosphorus, iron, sodium, potassium, magnesium, vitamins A, C, B-complex and some protein.
Aloe Curacao is a stool softener.
This natural herbal product works gently on the system, acts quickly, and is a non-irritating and non-habit forming combination.
D.N.S
D.N.S, Doctors Nutritional Support, was formulated using therapeutic levels of key ingredients proven to effectively regulate insulin levels. This unique combination of vitamins, minerals, enzymes, amino acids, herbs and nutrients, promotes and encourages the body's natural mechanisms to balance sugar levels. Besides diet and exercise, a daily dose of these nutritional requirements can be beneficial in helping the body normalize blood sugar levels and to enhance cells' response to insulin. Key ingredients supporting this formula include: Gymnema Sylvestre extract, Mormordica Charantia, Chromium and Vamadyl Sulfate. These ingredients have shown to effectively treat symptoms of diabetes and it is an excellent choice for weight management.
D.N.S. will assist with:
- improving blood sugar management
- blocking intestinal absorption of sugar
- reversing changes induced by diabetes that effect liver, kidneys, and muscles
- relieving dehydration associated with diabetes
- uptake of glucose by muscle cells
In weight management:
- abolishes tastes of sugar
- blocks carbohydrate absorption
- promotes glucose metabolism
- reduces the risk of carbohydrates turning into fat
- significantly reduce calorie intake causing weight gain
- suppresses sweet and carbohydrate cravings
IMMUNEPLEX
Immuneplex is a unique formulation developed for the purpose of aiding the immune system to achieve optimum functioning. This essential combination of vitamins, minerals and herbs are antioxidant nutrients that can directly neutralize free radical scavengers.
Free radical damage plays a part in many serious disease:
- Cancer
- various vascular disorders
- AIDS
- genitourinary conditions
- Coronary disease
- Parkinson's
- Alzheimer's
LIPO BC
Lipotropic literally means "fat-loving" and the term is used to refer to substances that are able to help the liver metabolize fats and remove them from the blood stream. Lipotropic nutrients increase production of lecithin by the liver thereby helping to keep cholesterol more soluble and lessening deposits in the blood vessels. They help prevent accumulation of fats in the liver. They also detoxify amines, which are by-products of protein metabolism. Besides improving fat metabolism, lipotropics will also aid in the metabolism of fat soluble nutrients and aid the liver in its other metabolic functions such as the processing of hormones, estrogen, sulfa-drugs, glucose, and glycogen.
Features and Benefits:
- boosts energy
- increases activity of nervous system
- essential for acceleration of cell renewal
- enhances red blood cell production
- assists in stress management
- improves concentration and memory
- reduces toxic levels of homocysteine (a contributing factor in heart disease and stroke)
Safe and Effective way to Lose Weight
Lipo BC is vital to weigh loss programs and may assist in the following areas:
- increases metabolism to burn fat
- removes and transports fat out of the body
- prevents abnormal accumulation of fat in the liver
- increases production of lecithin
- detoxifies and improves liver function
PREVENZYME
What is Digestion?
Digestion is the process by which the body breaks down food, extracting energy and nutrients, and then discarding unusable components. This breakdown process begins once food is swallowed and involves coordinated set of events, including the mechanism of action from specialized enzymes. When all goes according to plan, this process provides us with essential and proper nutrition. Digestive enzymes break down ingested food into vital proteins, fats and carbohydrates to provide optimum nutrition for the body. But with aging, illness and obesity, the body's digestive functions deteriorate, leading to gas, bloating, partially digested food, nutritional deficiencies and inflammatory conditions. Fortunately, with specialized enzyme formulations like PREVENZYME, it is now possible to enhance digestive heath and inhibit gastric stress while protecting against chronic, low grade, inflammation.
Prevenzyme is a special soothing formulation of 8 natural digestive enzymes. By effectively supplementing digestive enzymes daily, Prevenzyme can help to promote more complete digestion of carbohydrates, proteins, and fats. It contributes to better absorption of nutrients.
Missing Link in Weight Loss

Chronic, low grade, invisible inflammation is at the very basis of excess body fat, out-of-control food cravings, food addictions, diabetes and the inability to lose excess body fat. Cells respond to the way we treat them and how well we nourish them. When we expose our cells to extended periods of stress or to high glycemic sugars and starches, the cells react by producing inflammatory chemicals as a deviation to the normal defense mechanism. This becomes more important when we begin to understand that the greater amount of fat we have stored, the greater the negative influence on the entire body, and its increase on destructive inflammatory influence.

Prevenzyme is a special soothing formulation eight natural digestive enzymes. When we supplement with 8-10 tablets daily, the body will digest 60 grams of fat, 48 grams of protein and 48 grams of carbohydrates. This amount is equal to approximately 1000 calories, which is at least one half the amount an average person consumes in one day.
Prevenzyme digestive enzymes may provide the following benefits:
- increases liver and bile function
- helps to reduce allergies and food sensitivities
- helps to reduce allergies and food sensitivities
- improves body response to inflammation and swelling
- aids in weight loss and lowering cholesterol
- assists in prevention of fibrin clots in blood and lymph vessels
- relieves steatorrhea, pyrosis, flatulence, belching and regurgitation
PROFORM
Proform is a unique blend of of fish oils with Vitamin E, which is rich in the omega-3 fatty acids eicosapentaenoc acid (EPA) and docosahexaenoic acid (DHA). These are very important to the body for cell and organ respiration, and add resiliency and lubrication to the tissues. EPA and DHA fight joint-damaging enzymes called collagenases and reduce inflammation, factors believed to play a role in arthritis as well as other aches and pains. As a result, fish oil is a great supplement for reducing joint and tendon pain and preventing wear and tear. Studies have shown normalization of blood lipids (fats) in hyper-lipidemic individuals when supplemented Omega-3-fatty acids. Decreases in harmful LDL cholesterol, and reduction of triglyceride levels have been demonstrated. Omega-3-fatty acids have the incanny ability to break down cholesterol on the lining of the blood vessels, as wells as serving as a solvent for saturated fats in the diet. The end result is less cholesterol in the body and blood stream, and a reduced likelihood of cholesterol and heart disease complications in the future. The FDA now permits the following statement to be printed on the label of fish oil supplements: "Supportive, but not conclusive research shows that consumption of EPA and DHA omega-3-fatty acids may reduce the risk of coronary heart disease". Chronic brain inflammation has been found to be associated with post-traumatic stress disorder and postpartum depression. It may be that omega-3 oils improve major depression, as well as number of other neuro-psychiatric disorders, by reducing brain inflammation. While both EPA and DHA have been associated with improvements in major depression, only DHA stimulates neurite outgrowth and synaptic development and repair, that is, brain plasticity. Therefore, it may be a better choice in methods to repair the brain damage of chronic depression.
Other benefits of Proform:
- reduced lipid blood levels and plaque formation
- thins the blood and reduces platelet aggregation
- reduces symptoms of rheumatoid arthritis
- promote peak joint and muscle performance
RODEX FORTE
Rodex Forte is a pharmaceutical grade dietary supplement specially formulated for a variety of conditions. Each time disintegrating capsule is 89% bio-available. In order to achieve the maximum results, a clinical dosage of these B vitamins is recommended. Many doctors requested this improved formula to satisfy their patients needs. Because atherosclerosis and heart disease may take years to develop, a daily regimen of supplements may be helpful in preventing both. The amount of supplements needed varies from one individual to another depending on body weight and absorption levels, and it's better to consult with a nutritionally skilled physician before embarking on a routine of supplements. Recent studies have shown that vitamins B6, B12 and folic acid can dramatically lower homocysteine, a free radical generator capable of oxidizing cholesterol, one of the major contributing factors in heart disease.
Rodex Forte has proved very successful when used in weight loss programs.
This unique combination of Vitamin B6, B12 and folic acid provide the following benefits in weight management:
- mild diuretic
- metabolizes fat and carbohydrates
- lowers Homocysteine levels (lowering cholesterol)
- increases energy