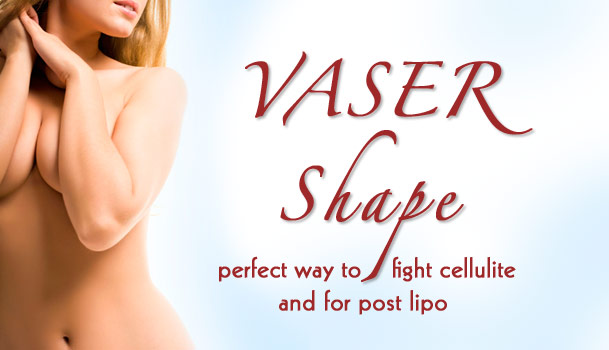 We are The Only Vaser Shape Provider in Ventura County!
Perfect treatment for cellulite and body shaping!
Do you know that this is now the most popular treatment by Hollywood stars? And that it was successfully used in Europe for 12 years prior to introduction to the USA?
Do you also know that we are THE ONLY medical office in Ventura County offering this treatment! Vaser Shape is non-invasive technique, it is the quickest and easiest way to a beautiful, thinner-looking body.
Before and After Images

Female Stomach Area Before and After
Female Neck Before
Female Neck After
Dr. Hanna and La Nouvelle Medical Spa are happy to announce the launch of a new non-invasive procedure - VASER Shape. We are even more thrilled to report that we are seeing great results in in treating of cellulite and also using Vaser Shape as a Post Liposuction procedure. It works great for people who would like to lose inches on their abdomen as well as inner thighs without having an actual liposuction (please consult with Dr. Hanna about your expected results). So, what the VASER Shape is?
The VASER Shape technology uses a combination of ultrasonic technology and massage therapy to:

• Help patients to lose inches around their waistline, on abdomen, back, hips, thighs, knees, love handles and arms
• Reduce the appearance of cellulite
as well as:
• Improve local blood circulation
• Relieve pain and minor muscle aches
• Relieve muscle spasms
VASER Shape Overview
Perfect treatment for reshaping the body
Combines ultrasound and massage
Takes about 45 min
Visible results after the 1st or 2nd treatment
3-5 treatments recommended, 4-7 days apart
No downtime, no needles, no anesthesia, no pain
Warm, soothing, comfortable treatment
Safe and effective on men and women
In more details about the technology...
The VASER Shape System uses an ultrasonic handpiece and a lymphatic drainage handpiece that emit a double beam of controlled, overlapping ultrasound energy to smooth and shape the body by heating the fatty tissue layer. This, of course, gives you a thinner-looking body.
Non-Surgical Body Shaping
The VASER® Shape device is an innovative, non-surgical technology with specialized hand pieces for ultrasound energy delivery and zonal lymphatic massage. This computerized technology allows our patients to achieve their desired results without surgical body treatments.
VASER Shape treatments can shape, firm and smooth the body by:
• Heating the fatty tissue layer
• Reducing the appearance of cellulite
• Improving lymphatic drainage and local blood circulation

Proven results from the first treatment session.
VASER Shape is a comfortable, massage-like treatment that only requires three to five treatment sessions for measurable results. In fact, recent clinical studies have shown VASER Shape technology produces noticeable changes in just one treatment session. However, we strongly recommend using several treatments for stronger results.

Treatment versatility.
Multiple hand pieces and program settings allow to tailor each treatment to the specific needs of each patient individually - from more aggressive therapy to treat local problem areas and cellulite, to a gentle postoperative session after liposuction or other invasive procedure.
Improved patient experience.
VASER Shape delivers a safe and effective, non-surgical liposuction alternative with a comfortable patient experience, no pain and no downtime. This treatment allows for some patients to substitute traditional, surgical body shaping procedures with this no-invasive procedure. Please have a consultation with Dr. Hanna to see about your potential results with the Vaser Shape procedure.
Treatment Time
The average VASER Shape treatment time is about 30 to 45 minutes per body area. This includes a complete treatment of ultrasound and massage. Treatments are usually scheduled one week apart. Most patients undergo a regimen of 3 to 5 total treatments to achieve the desired results.
Before and After Images
Female Back Before and After.
The results are not drastic, however you can notice more definition and less volume
on the shoulder blades as well as above the waist area.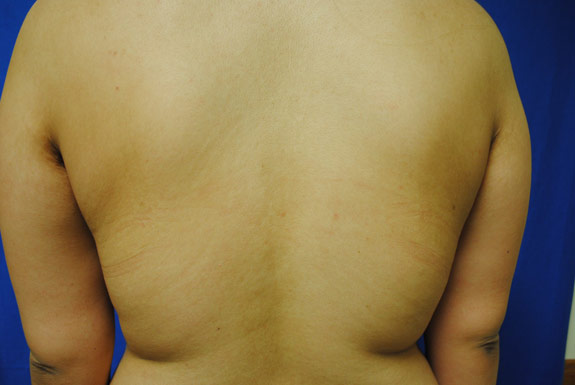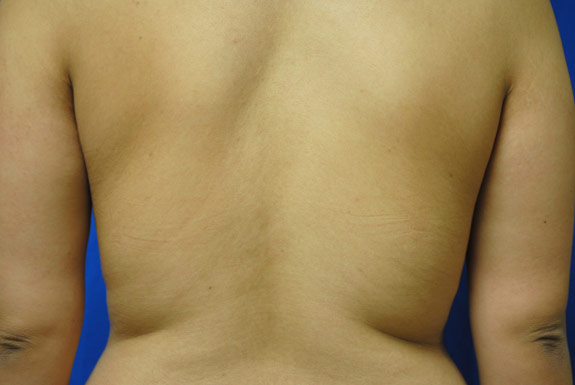 Before and After Images
Female Neck Area Before and After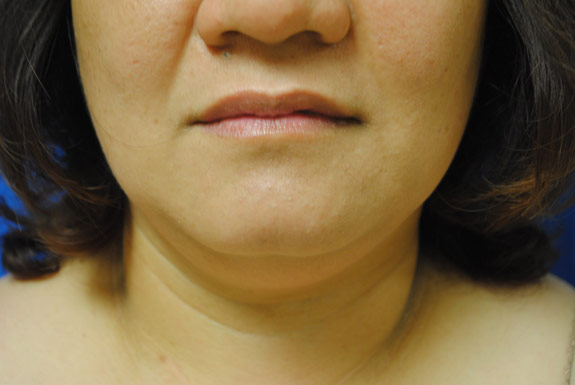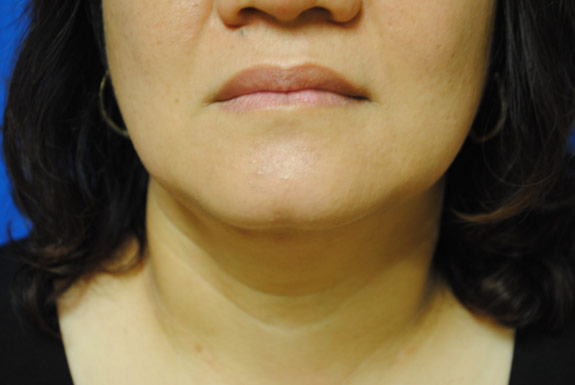 Before and After Images
Female Stomach Area Before and After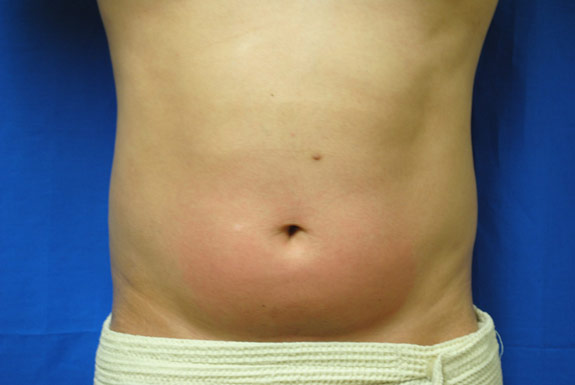 Before and After Images
Female Stomach Area Before and After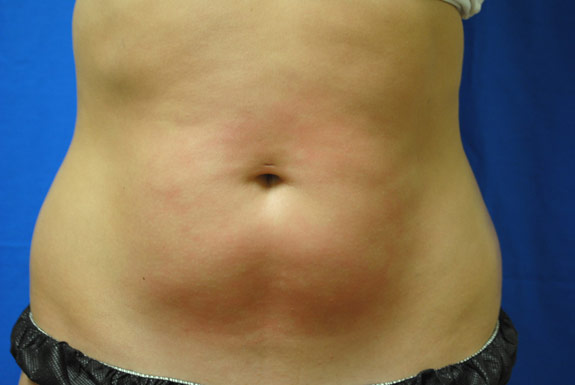 Before and After Images

Female Back Before

Female Back After

Male Abdomen Before


Male Abdomen After
These photos are provided by our colleagues. We are gathering a database of the before and after photos, please check back and we will be happy to share our amazing results! Please note that these pictures were taken right after the treatment. In a couple of hours redness was gone.
If you'd like to view more before and after pictures, please visit our Before and After Library as well as check out testimonials from our happy clients.