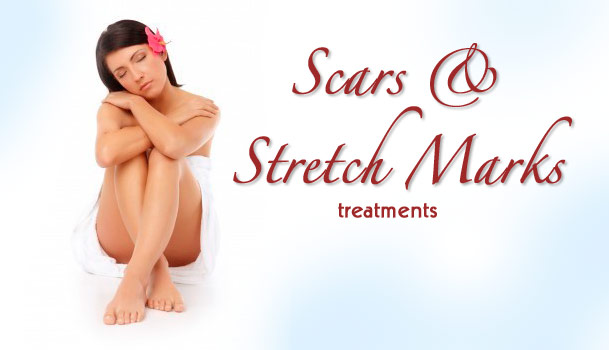 #1 Treatment in Ventura County for Scars and Stretch Marks
Tammy Chacon, our La Nouvelle Medical Spa manager, is the first in Ventura County to bring the innovative combination of Laser Genesis, IPL and Obagi for treatments of scars and stretch marks. It works wonderful for treating of scars after Mini Tummy Tuck procedures as well as Abdominoplasty.
Skin is lifted, tightened and stimulated to repair damaged tissue as the microthermal heat stimulates collagen production. Changes in skin texture and quality often continues to improve 3-9 months after the last treatment.
Areas may be treated:
Face, neck, hands, abdomen and virtually any area of the body.

Scars and Stretch Marks - Before and After Images
Before & After*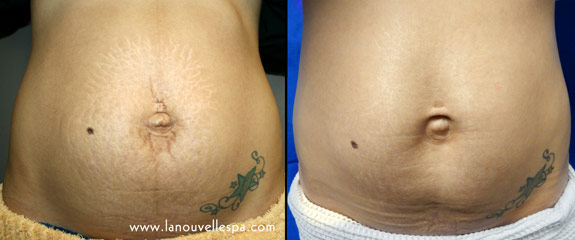 Here is the complete, step by step, study of 2 patients.
Patient 1: This patient came to us after abdominoplasty done in another doctor's office. Please notice that the scar became thinner and much lighter in color as well as the belly button.
Female Abdominoplasty Incision Before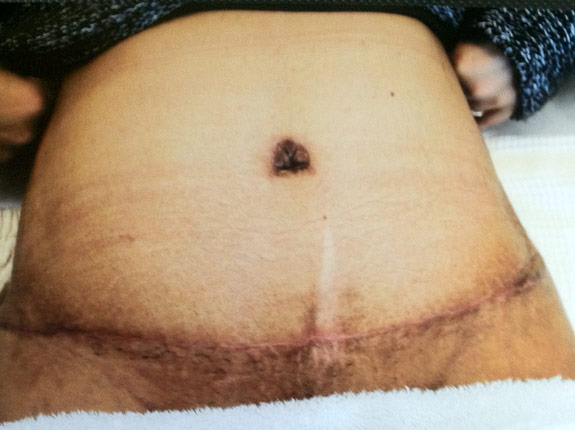 Female Abdominoplasty Incision After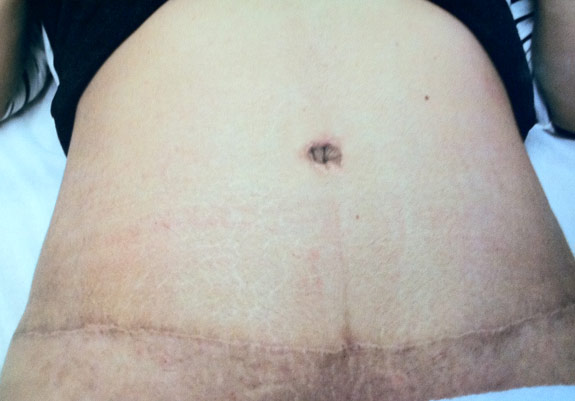 *There's no guarantee of specific results. Results may vary from person to person
Patient 2: We've been working on 2 areas here - the area of incision and the area of stretch marks / belly button area, at the same time making the belly's skin tighter. These photos are taken during several treatment sessions, spread within a few months), you can see the improvement after each treatment.
Female Liposuction/Tummy Tuck Incision Treatment steps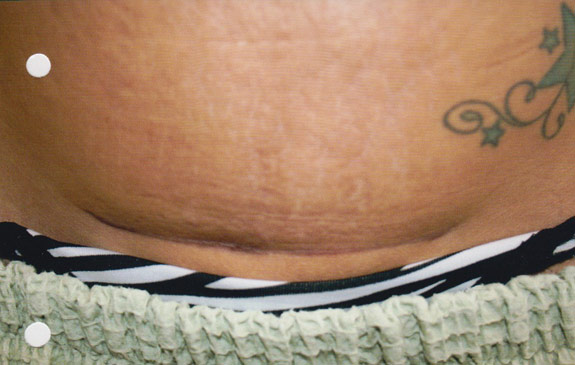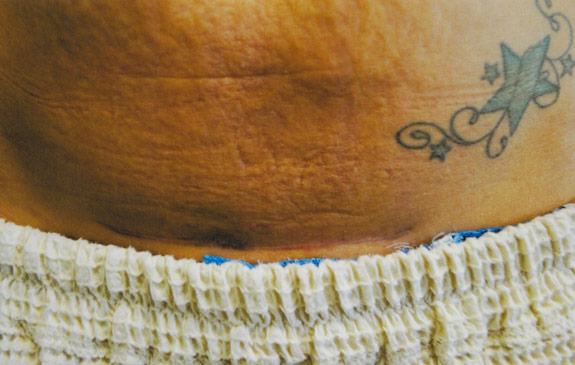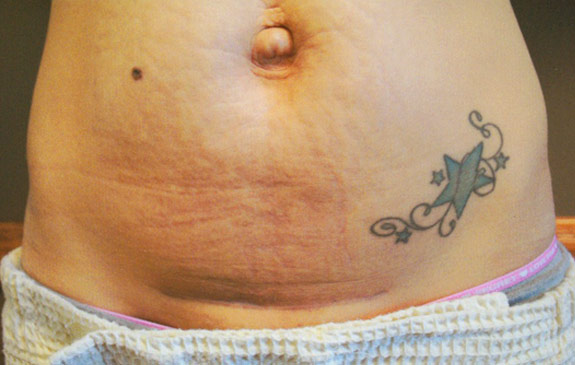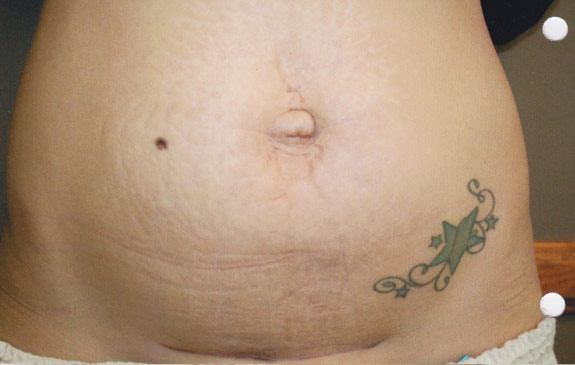 Treating of Stretch Marks, Belly Button and Tightening of loose belly's skin
BEFORE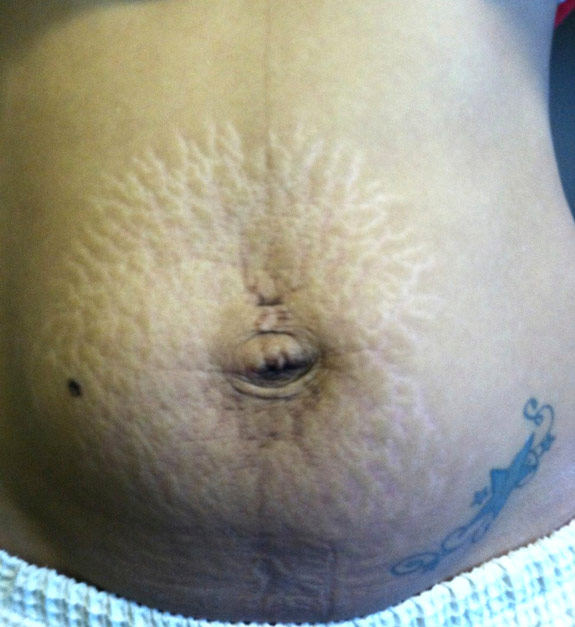 AFTER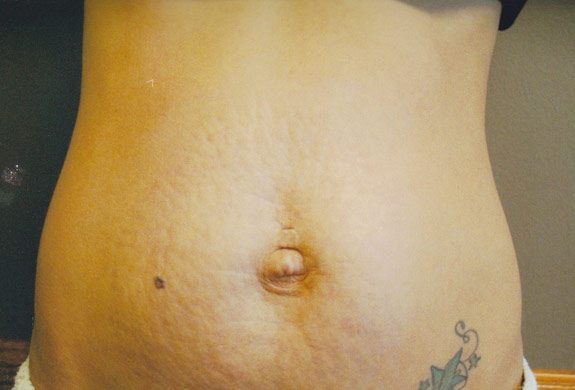 *There's no guarantee of specific results. Results may vary from person to person
We are gathering a database of the before and after photos, please check back and we will be happy to share our amazing results!
If you'd like to view more before and after pictures, please visit our Before and After Library as well as check out testimonials from our happy clients.