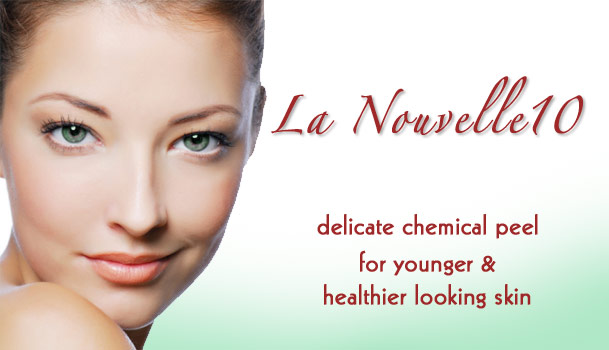 Introducing Perfect Peel, a delicate chemical peel, to Ventura County!
We would like to offer you a new chemical peel, Perfect (also known as Universal), that works magic for treating an uneven skin, skin with acne problems as well as for younger and healthier looking skin.
Perfect Peel:
Visibly improves many skin indications
Perfect for treating of acne and acne scars
Supports healthy skin function
Uses a scientifically formulated blend of complementary ingredients
Perfect peel comes in Perfect and Intermediate systems recommended for different skin types. They are applied topically by our trained aestheticians. Patients feel a slight tingling sensation for several minutes before the All-trans-Retinol Complex is applied which cools the skin down. To make our patients feel more comfortable during the procedure, we give them a fan. The entire process takes about 30-40 minutes.
The skin peeling is rather light to moderate, yet visible. Peeling starts in 2-3 days, usually patients peel on the day 3 and 4 which looks like a peeling after a sun burn. Peeling is complete in 7-10 days. We recommend our patients to use an anti-oxidant moisturizer and a sunscreen daily until the peeling is completed.
This is a delicate peel compare to many other peels on the market that have a severe peeling process.
Expected Results:
Smoother and softer texture
Acne and acne scars become much less noticeable
Improved tone
Youthful, radiant look
Diminished appearance of wrinkles, fine lines, and pore size
Increased skin radiance and luminosity
Reduction in the appearance of dark spots
Unclogged pores
Why use Perfect Peel?
Convenience 30-minute peel with little to no down time peel;
the whole process is completed within 7-10 days
Comfort Virtually painless peel with minimal discomfort
Superior Quality Pharmaceutical grade ingredients for optimized results
Tolerability Well tolerated peel with minimal irritation & less surface trauma
Who should consider Perfect Peel?
Anyone who wants to maintain healthy skin look and improve their skin tone and texture. Patients with photo-damaged skin and uneven skin tones will greatly benefit from this peel. Talk to our medical aestheticians to determine which peel system is right for your skin conditions.
How long the results last?
Perfect Peel's results will last as long as your skin is maintained with a proper Skin Care Regimen (as customized by your aesthetician at La Nouvelle Medical Spa). The Perfect Peel can be performed monthly or as determined by you and your aesthetician.
How many peels can you do and how far apart should they be done?
For most patients, we recommend a minimum of one month in between peels (or 4-6 weeks). The frequency and number of peels depends on various factors and should be determined by you and your aesthetician. Most of our patients require 2-3 peels.
Will my skin be more sensitive after Perfect Peel?
Yes, the skin will be more sensitive during the active peeling and healing period (approximately 7-10 days). It is recommended that you use an antioxidant moisturizer and sunscreen to protect your skin during this time and avoid direct sunlight. You should avoid direct sunlight and apply a sunscreen, SPF 30 or higher, liberally, even on cloudy days.
Before and After Images*


Forehead Before*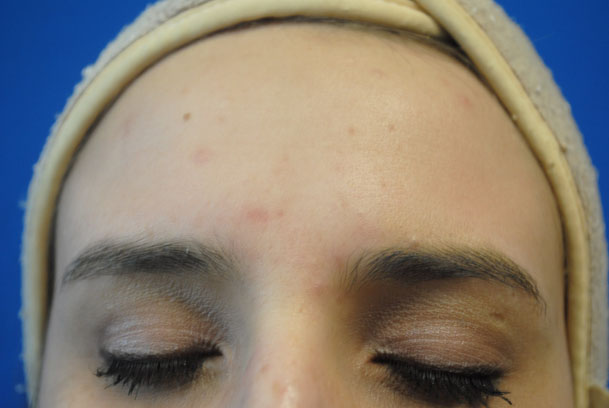 Forehead on Day 3*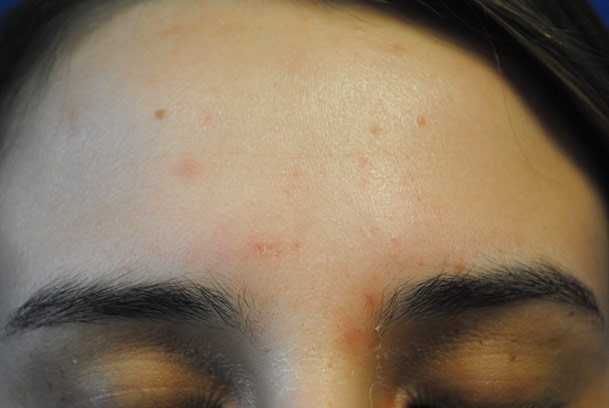 Forehead on Day 7*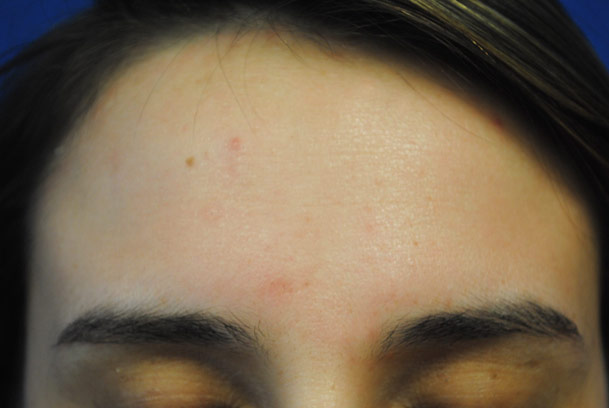 Before and After Photos of the right cheek after Perfect Peel*


Right Cheek Before*
Right Cheek on Day 3*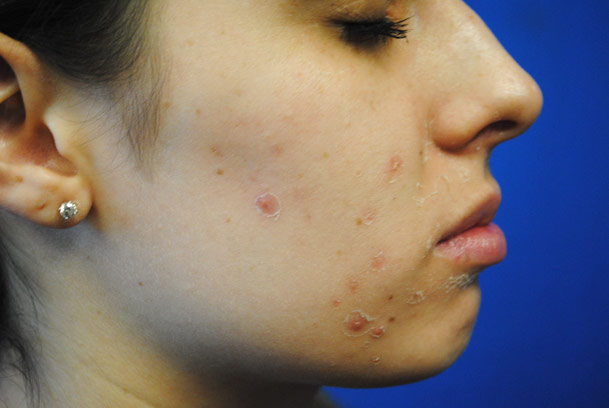 Right Cheek on Day 7*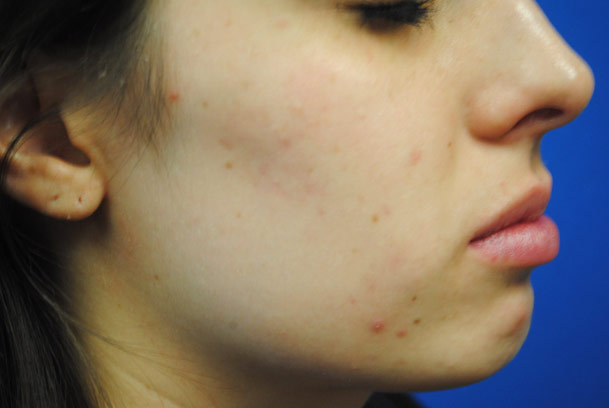 Before and After Photos of the left cheek after Perfect Peel*


Left Cheek Before*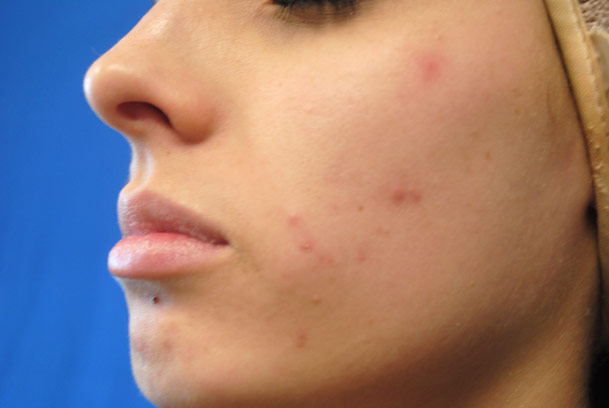 Left Cheek on Day 3*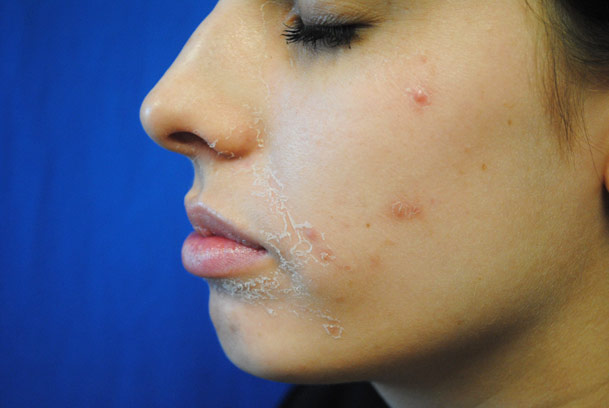 Left Cheek on Day 7*