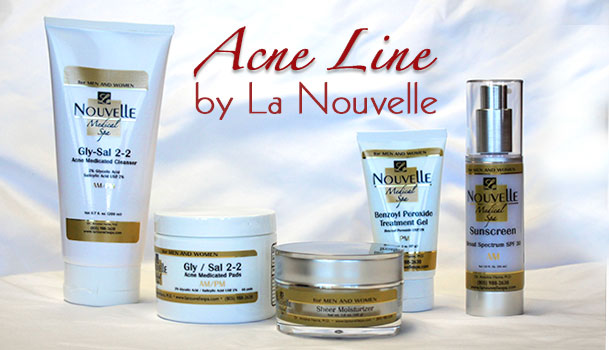 Our La Nouvelle Acne Line was voted as
#1 in Acne Treating Products, Ventura County!
If you have acne, you're far from alone. By the age of 24, more than 90 percent of all adolescents and young adults will have had acne at one time or another - and up to 50 percent of all adults will experience acne after they turn 25. Although it is one of the world's most common skin ailments, it is also one of the most misunderstood. For example, acne is not caused by eating greasy foods or chocolate, or because of poor hygiene.
In our office we use a wonderful line to treat acne. It works magic! Salicylic and Glycolic acid are used in combination to promote exfoliation and the sloughing of dead skin cells. This helps to encourage the peeling of the top layer of the skin, while re-establishing a normal skin replacements cycle and removing cells that interfere with oil drainage. We also utilize the proven acne anti-bacterial, Benzoyl Peroxide, for spot treatments. Our Acne Kit contains a convenient wash, toning pads, treatment gel and sunscreen designed specifically for this use.
Benzoyl Peroxide Treatment Gel


A therapeutic combination of Benzoyl Peroxide in a base with aloe vera gel for the treatment of acne. This gel is the perfect spot treatment utilizing the antibacterial properties of Benzoyl Peroxide USP, 10%.

Gly Sal 2-2 Acne Medicated Cleanser


Transforms your blemished skin to beautiful. By combining both Salicylic and Glycolic Acids, the lightweight cleanser will sweep pores free of bacteria for a healthier complexion. Ideal for those with oily and acne-prone skin who want clear, calm skin. It is designed to deep clean the skin and reduce blemishes.

Gly Sal 2-2 Acne Medicated Pads


Ultra pure glycolic acid available in 2% coupled with the proven acne fighting ingredient salicylic acid 2%. It is specially formulated to accelerate the removal of dead skin cells that can interfere with the proper oil drainage of the skin. Salicylic acid 2% helps to reduce the number of acne blemishes (papules & pustules) and blackheads (comedones) and allows the skin to heal.

Micronized Zinc Sunscreen SPF 30


This elegant sunscreen provides 17% Micronized Zinc in a moisturizing formula to provide the highest level of broad spectrum protection. Chemical and oil free, this is the ideal sunscreen for anti-aging and post-procedure. Contains liposomal vitamins for further antioxidant protection.
Laser Genesis and La Nouvelle Acne Line


Forehead, Before & After *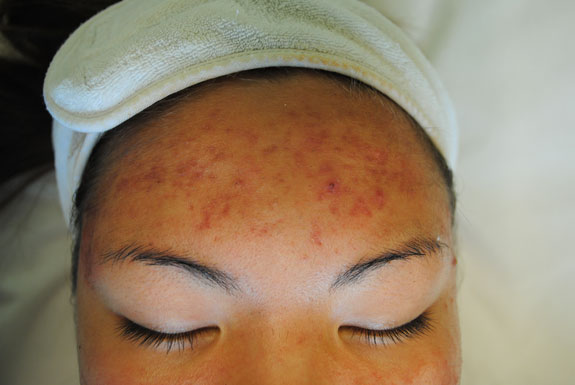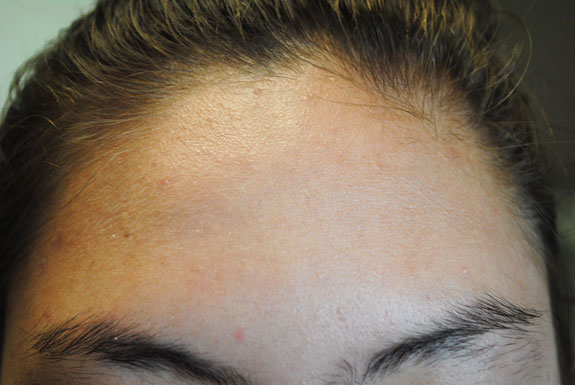 La Nouvelle also offers Laser Acne Treatment for treating acne and acne scars.
Please read more here.