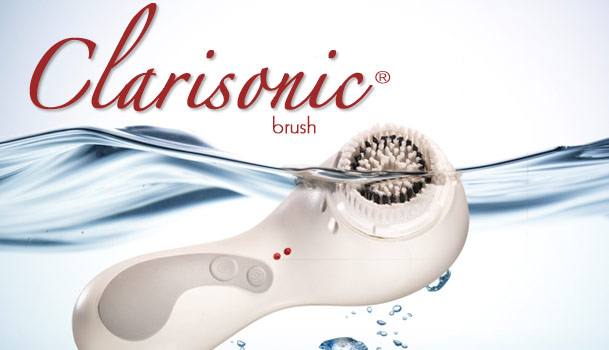 Clarisonic Brush for Skin Rejuvenation!
Sonic cleansing for cleaner skin
Clarisonic sonic skin cleansing is the essential first step in an ultra-clean skin care ritual. Gently gliding while cleansing deeply, our Sonic Skin Cleansing Systems deliver a professional-caliber sonic micro-massage that feels good and makes your skin look great.
The sonic action gently clarifies and revitalizes the skin without the harsh chemicals or abrasion you'll find in microdermabrasion and other treatments. By cleansing daily with a Sonic Skin Cleansing System, you'll remove dirt and oil better than with traditional manual washing. Even makeup is removed six times better than standard cleansing. And skin is left so clean it actually absorbs products like serums and moisturizers better.
Healthy skin is beautiful!
Say hello to healthy, beautiful, younger-looking skin with Clarisonic. By using Clarisonic Sonic Skin Cleansing Systems to sweep away impurities and clear your pores, you'll improve the health of your skin and notice visible results such as clearer, softer, smoother skin. Our cleansing systems work well with all skin types, reducing oily areas and dry skin patches. They help reduce blemishes and the appearance of fine lines, wrinkles and visible pores.
Clarisonic provides the gentle, sonic-powered cleansing ritual that will leave your skin so healthy it glows. And with no harsh abrasion or chemicals, it's the safe and natural way to healthier skin.
Your skin deserves good care
Sonic cleansing from Clarisonic is the safe, gentle way to thoroughly cleanse all skin types — even skin affected by complicated conditions such as seborrheic dermatitis, rosacea and acne. Unlike many skin treatments that use harsh chemicals or abrasion, Clarisonic sonic cleansing is remarkably gentle and can be used daily to promote healthier skin. And with its soft, micro-massage action, our cleansing systems leave skin so clean that products like moisturizers and serums absorb better. Check out our brush heads for sensitive and delicate skin.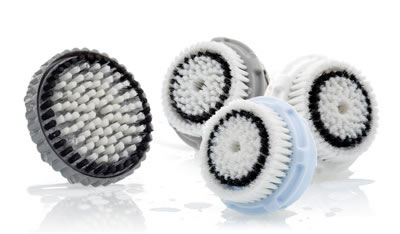 A sonic boost for your skin care products
Consider Clarisonic the kick that your moisturizers and serums have been waiting for!
Cleansing is the essential first step in any skin care ritual, yet it's often overlooked. Without proper cleansing, pollutants, oil and bacteria accumulate on the skin, clogging pores and causing blackheads, blemishes and dullness. This prevents serums and moisturizers from performing to their fullest potential.
The gentle sonic micro-massage action cleans skin so well that it actually prepares your skin to better absorb skin care products. Studies show up to 61% better absorption of Vitamin C after cleansing with Clarisonic Skin Cleansing Systems compared to manual cleansing. Skin becomes clean, clear and smooth—allowing your skin to experience the full benefits of serums and moisturizers, and creating the perfect canvas for makeup.
Clarisonic Sonic Skin Cleansing Systems are soft and gentle enough for daily cleansing, and care gently for even complicated skin conditions. They reduce the appearance of fine lines and wrinkles, and improve blemishes, oily areas and dry patches. Get more out of your skin care ritual by using a Clarisonic Sonic Cleansing System!
The Clarisonic PLUS for Face and Body improves skin texture
As part of a study to measure the effectiveness of the Clarisonic PLUS for Face and Body, we found dramatic results in skin texture. Fifty-five women participated in a four-week home use test to evaluate the Clarisonic PLUS for Face and Body. The subjects used a body cleanser of their choice to cleanse areas of the body requiring extra care and attention. After four weeks of use, 85% of participants noticed an improvement in the texture of their skin after using the Clarisonic PLUS for Face and Body. They also noted that this product was beneficial in cleansing areas of the body needing special attention and care.
Before and After Images*

Face Before

Face After

Fine Wrinkles Before


Fine Wrinkles After

Pore Size Before

Pore Size After
*There's no guarantee of specific results. Results may vary from person to person.